The steps to do electrostatic powder coating finshing for your metal profiles
The steps for the metal parts surface finishing powder coating
1. Loading the metal product parts
Put the metal profiles on the converyor chains. There are the hangers on the chain,so put all of the parts there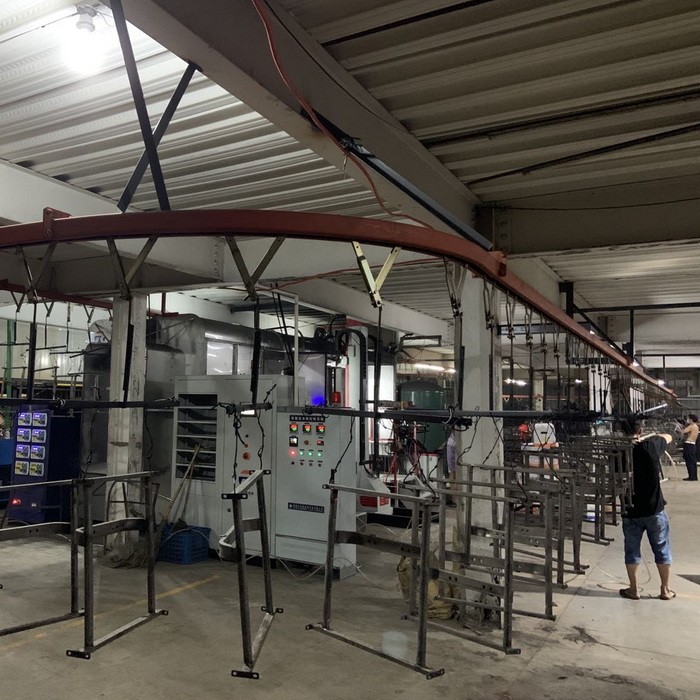 2. Clean the metal parts at first
Different metal material usually need different methods to clean the surface,but usually that common steps are rinse---phosphate---degrease---drain---drying,some still need derusting,only to make all metal surface clean and then the powder can attach on it well.So please check with the medical suppliers to find which is the best cleaning way for you.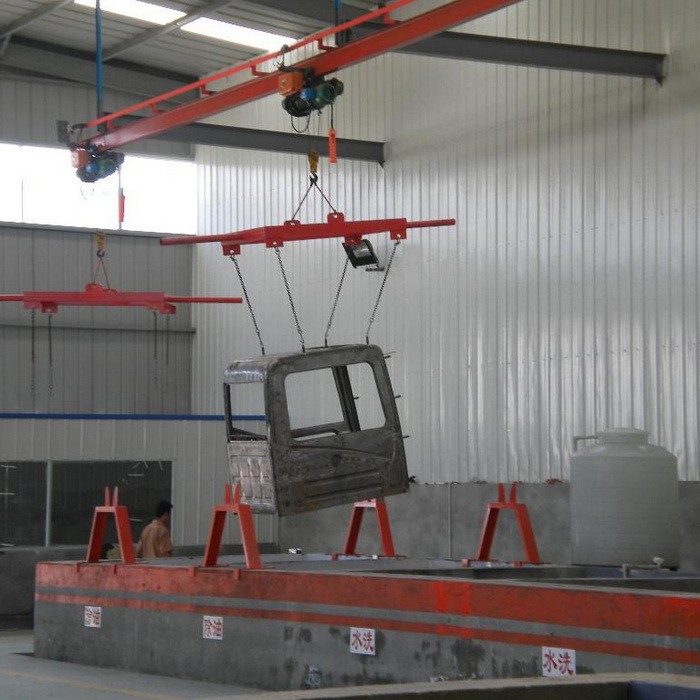 3. Drying the clean meal parts
Before powder spraying, the metal surface should be keep clean and dry,then the powder can attach on the profile well.So after clean the surface,usually there must be some water on it or it is moist.You can use the oven to dry it .Ofcourse you can use the same ove the curing,then to save cost.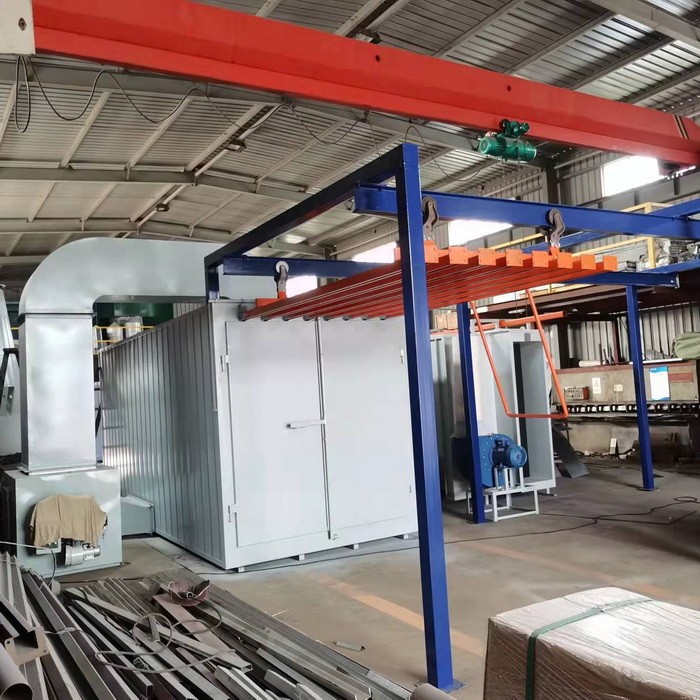 4. Powder coating
You can choose manual powder coating, automatic powder coating or semi-automatic powder coating,that is due to your powder coating parts production capacity. The manual powder coating should choose a manual powder booth and manual powder coating guns;The automatic powder coating should choose the automatic powder coating guns and powder spray booth .
After automatic powder spray,maybe some parts powder attached is not so good,then you should paint it by manual again.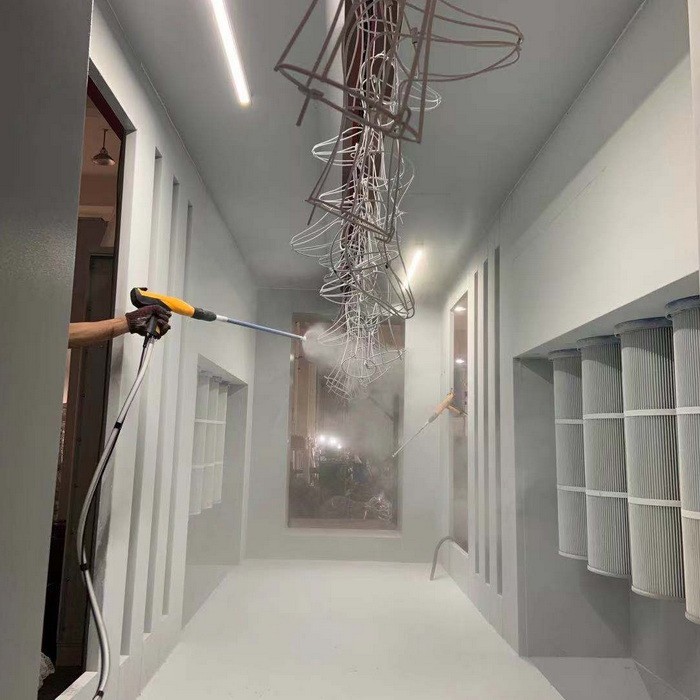 5. Powder coating curing
After finish the powder coating ,that need curing the powder to solid condition.So that need the oven to reach around 180-230 degree at around 20 minutes.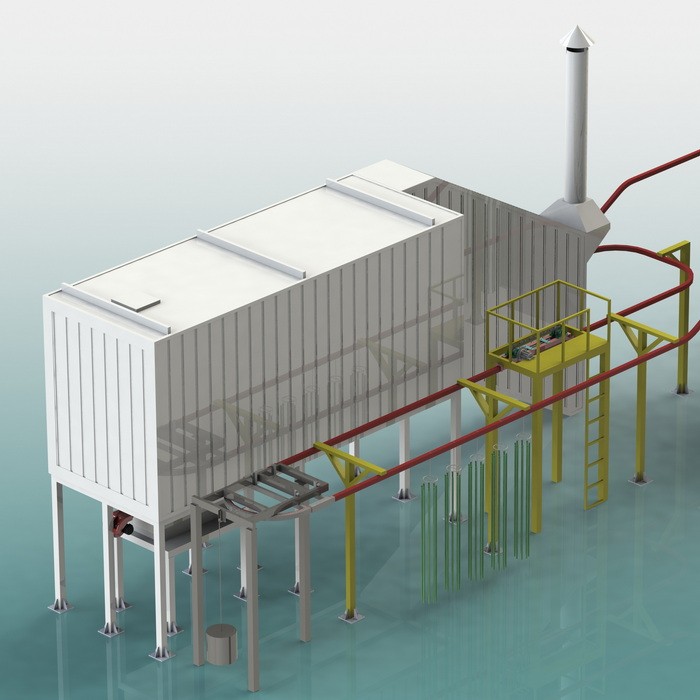 6. Cooling
Then let the after coating metal parts on the overhead conveyor cooling by itself in nautral.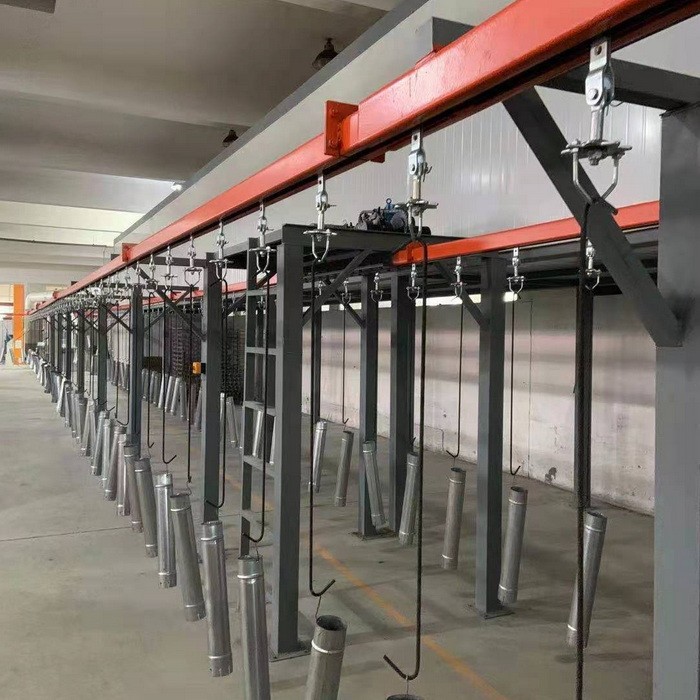 7. Unloading
After finishing the powder coating,then make the parts down from the converyor line.