Powder coating technological process
Powder coating technological process

Electrostatic powder spraying equipment (electrostatic spraying machine) is used to spray the powder coating on the surface of the workpiece. Under the action of static electricity, the powder will be uniformly adsorbed on the surface of the workpiece to form a powder coating; The powder coating becomes the final coating with different effects (different kinds of effects of powder coating) after high-temperature baking and leveling curing
1. Pre-treatment
Purpose: Remove the oil stain, dust and rust on the workpiece surface, and generate a "phosphating layer" or "chromating layer" on the workpiece surface that is corrosion resistant and can increase the adhesion of the spraying coating. Main process steps: degreasing, derusting, phosphating (chromating) and passivation. After pretreatment, not only is the surface of the workpiece free of oil, rust and dust, but also a uniform and rough gray phosphating film (chromating film) that is not easy to rust is generated on the original silvery white shiny surface, which can both prevent rust and increase the adhesion of the spraying layer.
There are three common pre-treatments: immersion type, spray type and waterfall type. The immersion type requires multiple soaking tanks; For spraying, a spraying line shall be set on the spraying line; Waterfall type is that the solution flows down the workpiece directly from a high place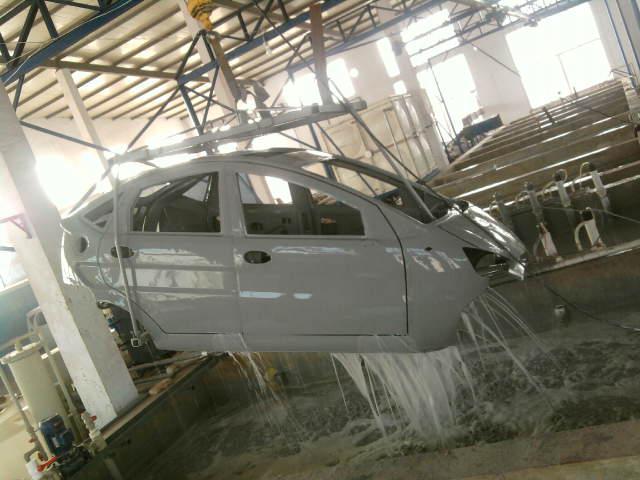 2. Electrostatic powder spraying
Purpose: To evenly spray the powder coating on the surface of the workpiece. Special workpiece (including the position where electrostatic shielding is easy to occur) should be sprayed by high-performance electrostatic spraying machine.
Process steps: using the principle of electrostatic adsorption, evenly spray a layer of powder coating on the surface of the workpiece; The fallen powder is recovered through the recovery system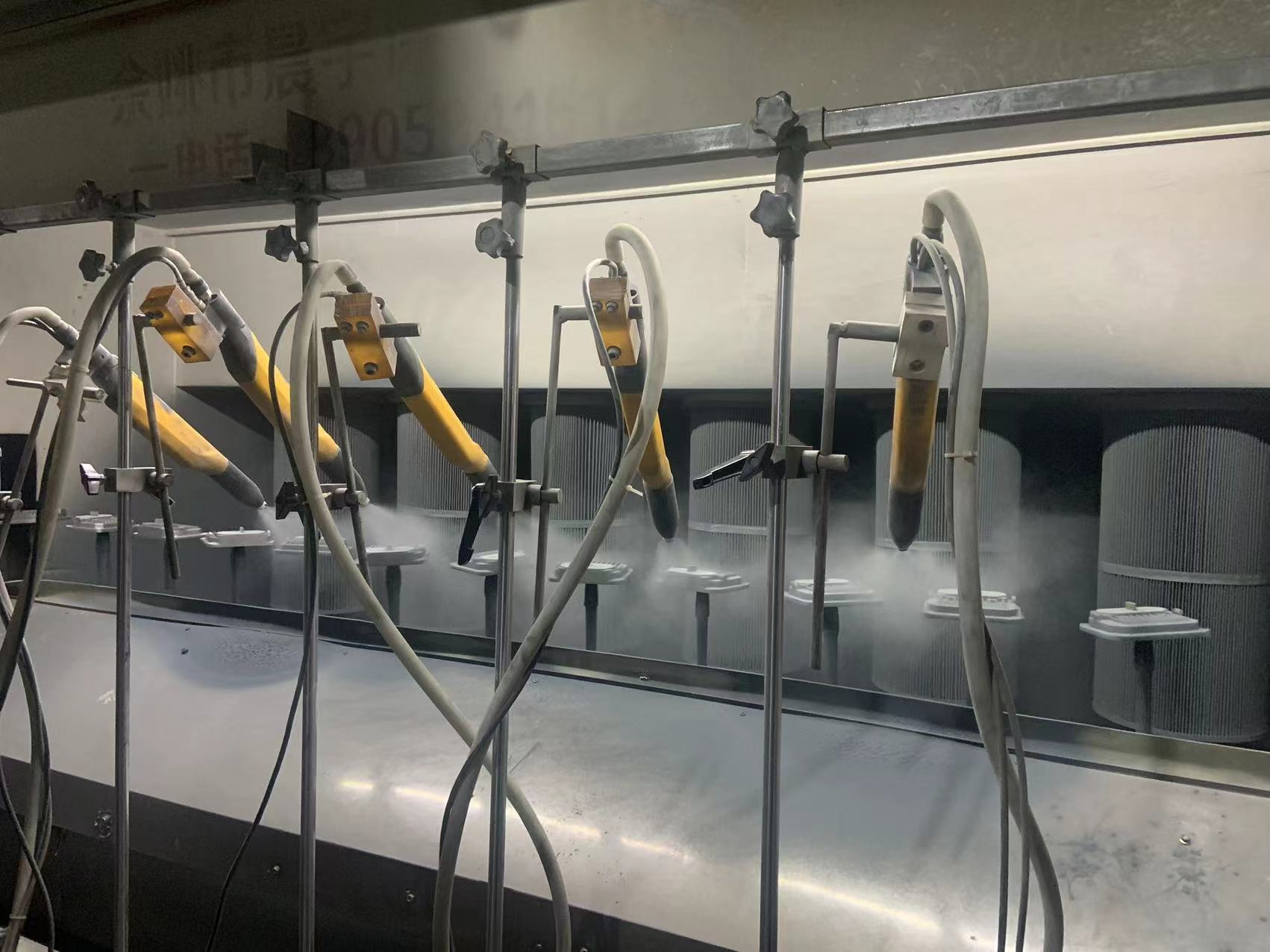 3. Powder curing
Purpose: Solidify the sprayed powder onto the workpiece surface.
Process steps: place the sprayed workpiece in a high temperature furnace at about 200 ℃ for 20 minutes (the curing temperature and time depend on the quality of the selected powder, and the curing temperature of special low temperature powder is about 160 ℃, which saves energy), so that the powder can be melted, leveled and solidified