Why my venturi wear out easily
Why my venturi wear out easily
Ventur
i is a very important part on the powder coating system.That is used inside the powder feed pump,the air and powder need be conveyed to the gun through it all the time.So it is easily to be wear out.But how can I make the venturi work life become long? We here have some suggestion:
1.If your powder coating is the common thermosetting powder and working time is not so long every day,then the teflon material is OK.But please note,do not buy the reclaimed teflon plastic material venturi and go to buy the product with pure material,the new material density is bigger,so it is anti-wear well.
2.If you use the metallic powder or your powder coating guns working time are very long every day, then it is better to use more wear-resisting material. The Gema original have glass-fiber material and that is similar with our ceramic fiber material.We put ceramic fiber inside the new teflon , then the mixed material is much hard. It even can extension double working time than usual material.
3.If you find your venturi wear out quickly and unusual,like this, the part is different,it has a hole on the venturi wall.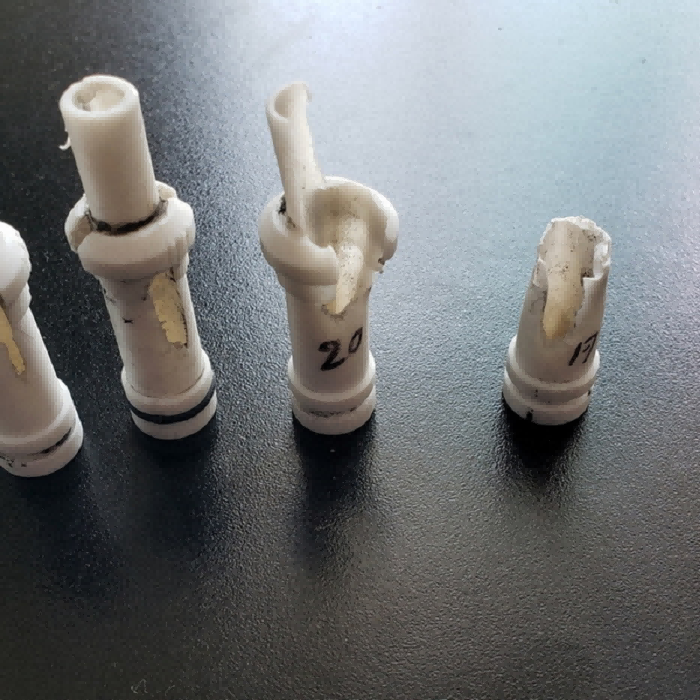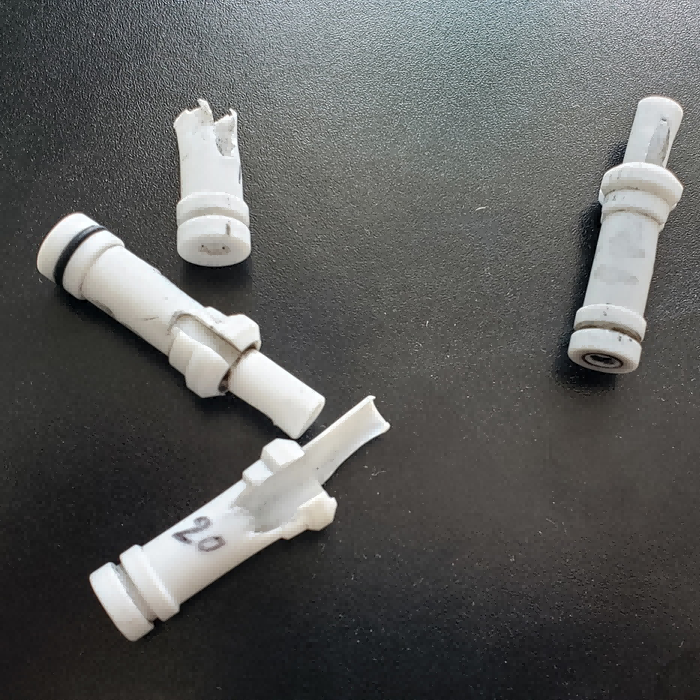 Some people think this case is due to the poor venturi material. Maybe that is not correct. If the compressor run in a straight line, the air and powder will through the venturi from one side to another side in a line.But if the air can not blow in ad straight line, the strong air will run off tracking and breakdown the venturi wall.So if you find your venturi like this,please check your pump at first.Especiall the pump metal nozzle.